Shopping Cart
Your Cart is Empty
There was an error with PayPal
Click here to try again
Thank you for your business!
You should be receiving an order confirmation from Paypal shortly.
Exit Shopping Cart
2-R-1-N Christ Marriage and Relationship Ministry
So they are no longer two but one. Mark 10:8
| | |
| --- | --- |
| Posted on October 1, 2013 at 1:15 AM | |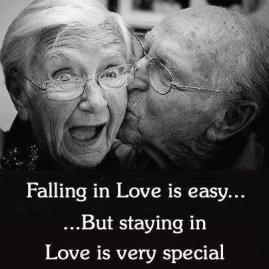 People are falling in love everyday. Then you notice that after a short run they are out of love. More and more today I'm hearing couples who have been married less than three years announce that they are no longer in love. This made me wonder why? After all of the hoopla over the wedding and the honeymoon then the first year of marital bliss the real life marriage begins. This is the time when the gloves come off and the true face is shown. 
This is the time that the couple should dig in and become determined to grow their love and relationship. A lasting love takes work, time and patience on the parts of both spouses. The marriage will go through many seasons of change. During those changes the couple will experience different degrees of their love. There will be times when the couple might look at each other and just not feel that loving feeling.
Its during those times that the couple must choose to love one another and push their marriage to another level. People fall in love everyday for many reasons. We see it on TV and in the movies where people meet and then before they know it they are in love, in bed, and standing before the preacher. They have a crazy relationship and end up separated or divorce. Its funny and we think that this is the way love really is. You fall in, have fun, and when it gets rough you move on.
This is not love or a base for a long life with the love of your life. Everyday from the moment you become one you must pray over your marriage. Set your mind to work on keeping your marriage healthy and choose to love no matter what. As the couple in the above picture shows us staying in love is oh so special. This is what God ordained marriage to be and all marital couples should set staying in love as their marital goal. To love one another by any means necessary is ok but to love each other with God as your center will allow for that goal of staying in love for a lifetime.
Categories: Tending the Garden
/